Accessories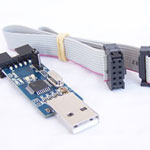 USBASP AVR Programmer

These AVR programmers are based on Thomas Fischl's USBasp design and connect to your computer's USB port. Not only are they quite compact (70x20mm),...

learn more...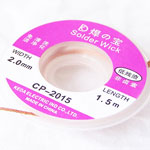 Solder Wick 2mm x 1.5m

This product goes by many names: Soldering Wick, Desoldering Braid and Desoldering wick to name a few. If you've never used it before, prepare to...

learn more...
Featured Products - Accessories